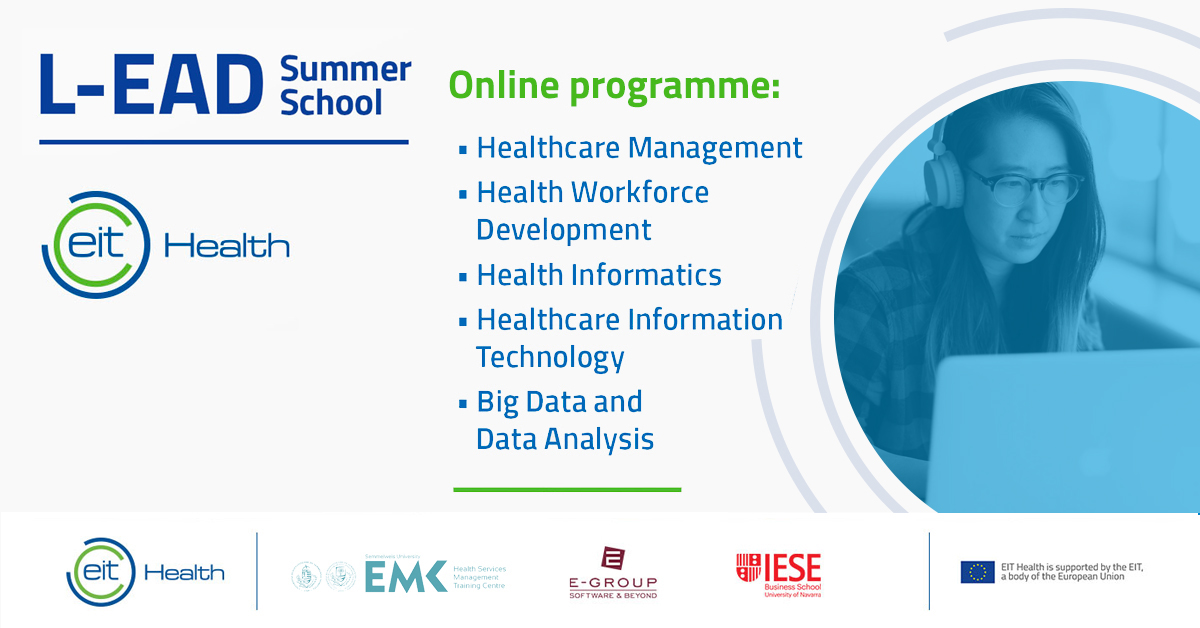 Join the L-eaders this summer!
Semmelweis University and IESE Business School, along with E-Group are organizing the L-ead Summer School programme for the second consecutive year. L-ead is a flagship study programme in health care digitalization, focusing on leveraging e-health workforce by advanced skills.
It is a fascinating opportunity to improve your professional skills while developing cultural sensitivity towards digital health capability. By using innovative, mixed educational methods, the programme will provide a great opportunity to strengthen and advance e-skills, leverage the digital health workforce, and gain a better understanding of the digital ecosystem complexity.
We are happy to invite you to join our programme if you are a BSc, MSc, PhD or postdoctoral student, practising health professionals or researcher from relevant fields with an interest in digital health, entrepreneurship, healthcare management, and public health.
Date and location: Online seminar, 6-10 July & 13-17 July, 2020
L-ead covers a two-week training programme. Completing the course requires participation on both weeks!
Expenses: No tuition fee is required. Further information and application: https://emk.semmelweis.hu/eithealth/
Application deadline: 24 May, 2020
Be part of the digital boom and apply now!